How to Ensure Success For The Seasonal Campaign
Posted November 26, 2012
As the Christmas season is around the corner, you need to gear up and make the most of this festive season. Now, like everybody around, you must be pleased to see sales shooting through the roof but given the fact that there are so many eCommerce websites vying with one another, this will not going to be an easy win. So, quite obvious, you need to have a marketing plan ready otherwise; you will find yourself among the bunch of losers at the end of the season. I hope you definitely do not wish to end the upcoming festive season in such a low note. Here we are going to tell you what you need to do make your ecommerce business a grand hit this time around:
Where is the Calendar? – Busy person as you are, you may fail to notice that the festive season is around the corner and you do not have any such strategy to market your product. This sucks. So, make a point that there is a big and colorful calendar right on the wall with all the major events of year properly marked. Do not mind, if I have become a bit demanding here; it would be great if you can do the same with your digital calendar.
Your Shopping cart Sucks: Statics show that 63% of the visitors that your website manages to draw unfortunately abandon your website while making the purchase. So, it is evident that there is enough room for improvement. Here are the few tips that can help you offer a simple and hassle free shopping experience and reduce shopping cart abandon rate –
People love free shipping like anything else. Do not try to trick if you do not offer any such awesome feature.
Cart items should be visible all the time.
Do not piss them off with limited payment option
Send mails to those users who have left the shopping cart in the middle
Do not make the checkout process a lengthy affair
Though these tips are nothing new, some people are always in the habit of messing up with the basics.
Kick Off with Email marketing Campaign: Imagine that we are in the middle of December and suddenly you come to realize the fact that you have completely missed out on email marketing. Do not let that happen. Email marketing despite all the nay sayings should be a part of your marketing mix. You can start sending emails to your targeted audience about the upcoming discounts that you are going to offer to some selected customers exclusively. You can also add a sense of urgency by coming up with the catch line like this –
"If you wish to have this product before 22 December, you have to ORDER NOW".
Tagline like this will make people think twice before abandoning your shopping cart. And do not forget to offer crazy discounts for stock clearance on 24 December. There will always be some people who wait for this kind of opportunity to cash in on.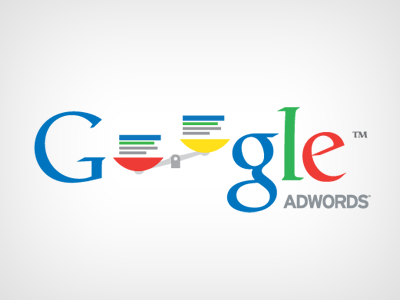 Give Google Some Cash to Feast on [Run a PPC Campaign]: First thing first, do not bleed your business dry by going for higher search volume keywords. Big brands will be splurging money on them and that means, you will be just wasting your time competing with the big brands. Rather you need to go for the long tail keywords that these big brands do not care about, but believe me these are the keywords that actually convert. So, do a great keyword research and then come up with some compelling ad copies and you will just be fine.
Always Test: Are you sure that the existing interface of your website is hit among your targeted audience? If not, it is time to get your hands dirty with A/B testing. All you got to do is to create two different versions of the same landing page and the run the A/B testing and figure out which version is faring well with the targeted audience. Once you are done with the analysis, you should make the preferred version of the page live.
Authored by:
Michael Evans is an online marketing associate working with MotoCMS. He also helps small business organizations to gain maximum exposure online.
Other Posts by Michael Evans
How does MyVenturePad help you?
"The editorial quality on Myventurepad rivals any publication in print or on the web. And the targeting makes it even more valuable." Jim Estill
Advisory Panel
Jim Estill is a partner on Canrock Ventures and sits on the board of RIM (Blackberry). More »
Steve King is a partner at Emergent Research and a Senior Fellow at the Society for New Communications Research. More »
David Thomson is founder and Chairman of The Blueprint Growth Institute, a specialized management-consulting firm focused on helping.. More »
Phil Wainewright is a thought leader in cloud computing as a blogger, analyst, and consultant. More »
Barbara Weltman has written more than 25 books on entrepreneurship. More »