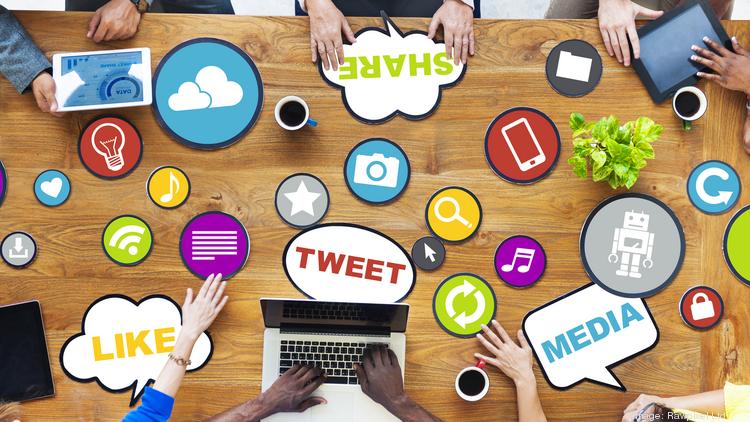 Social media has become a part of our everyday life. We get in touch with our friends, find any kind of information, relax there and so on and so forth. If you're looking for a job, it won't do without social networking either. It'll be difficult to find a job if you're absent in social media.
Recruiters use social media too. They browse networks to look for perfect employees. Or they check candidates' profiles in order to understand if the person fits the company's culture, if he/she has needed features to perform a specific job. Some companies even have somebody on staff to do such a search.
So, your daily life in social networks can help you to get hired, or contrary, it can do the wrong thing for you.
How social media can benefit you
First of all, you can find a job with the help of social media. How? Register on LinkedIn, create your profile there. This way you can communicate with employers directly. And they will see your page in case they need such a specialist. Also, you can monitor companies' profiles and watch their openings, news and publications. It would be a good idea to join online work communities and take part in discussions. Doing so, you'll get extra points as a candidate.
Actually, you should combine your activity in social networks with searching on a job site for an effective seeking. Use a reliable career site https://in.jobsora.com/, there you'll find lots of companies offering a job. With the help of this site and social media, you'll pick up the best position for you quickly.
You should shape and manifest yourself as a strong pronot only in real life but also in social networks. It's really necessary since your future employer will see how much you're engaged in your work, what your way of thinking is, how effectively you can communicate with other people. Give him/her a chance to observe your best qualities! Post or re-share useful and interesting information related to your work. Have you taken part in a big project, event or training? Tell about it in social media, post photos!
Of course, it's not about posting only professional material! Your personality is very important too! Show up your interests, pastime activities, any kind of information you like. Just remember that your potential employer will see it.
How social media can damage your job search
Before you post or re-share anything, think whether your parents or even grandparents would approve it! If yes, feel free to do it!
Make sure you don't post or re-share something provocative, e.g. photos or videos of you drinking alcohol and socializing. Actually, it might be anything that makes you look unprofessional and gives bad impression of you.
Don't leave any comments on somebody's political views, religion, race or nationality. It's basic. If you show poor interaction with other people, it may cause your rejection as a candidate.
Never display confidential information from your workplace. And never tell bad things about your employer, even if it's true!
Never lie about your education, qualification and experience. We live in a digital age when it's so easy to get to know almost any information you need. So, the truth comes out quickly and easily. If you lie, it'll destroy your reputation.
Make sure that online information and data in the resume, cover letter and other documents are the same. Don't forget to update your professional description everywhere!
Avoid making mistakes in your writings or you'll look illiterate. Again, it's about bad impression.
One more tip: don't make your social networks available to everybody. Use privacy settings. But even if you've adjusted those settings, it's better not to do things listed above. The more appropriate your materials are, the better and safer a situation is for your employment.
Conclusion
Social media tends to play a big role in our daily and professional life. We should use it thoughtfully so that our career thrives.
As you can see, the rules are very simple. All you need is being cultural, tolerant and professional. If you are qualified enough and possess these qualities, you'll be a great fit for any company!